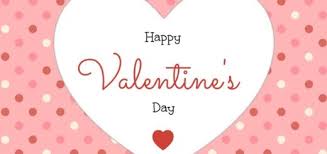 Sweet February Facial Package : Receive all four treatments for just $240
Dark Chocolate Coconut Facial (Normal, dry and combo skin types)
Enjoy the scents of coconut and chocolate in this delicious facial. Coconut and papaya enzymes dissolve dead skin cells revealing healthy, soft skin. Cocoa, glycerin and squalene are excellent emollients, lubricants and humectants to draw moisture to dry, flaky skin. Vitamin E is an excellent anti-aging antioxidant.
Cherry Cordial Facial (Normal, combo, and hyper pigmented skin types)
Cupid's Favorite! This cherry and chocolate duo will exfoliate and brighten the skin with the antioxidant and brightening benefits of the cherry enzyme. This smells like a chocolate covered cherry. No calories. It promotes deep hydration that protects from environmental damage while relieving the surface signs of aging. Arbutin and kojic provide extreme lightening capabilities. Other ingredients help to draw moisture to dry, flaky skin. Love is in the air with this "made for each other" duo.
Chocolate Truffle Facial (All skin types)
Remarkable treatment that not only hydrates dry winter skin but is a treat for the senses as well! The Raspberry Peach enzyme is packed with antioxidants for an anti-aging facial for all skin types. Cocoa is used to impart moisture for dehydrated skin.
One Organic Enzyme Treatment Of Your Choice
Raspberry Peach, Coconut Papaya, Cherry, and Chocolate
*Add one mini microderm treatment to either facial and one foot detox treatment after the other and be ready from head to toe for Valentines Day. These are add on treatments and are specially priced at just $25 each.